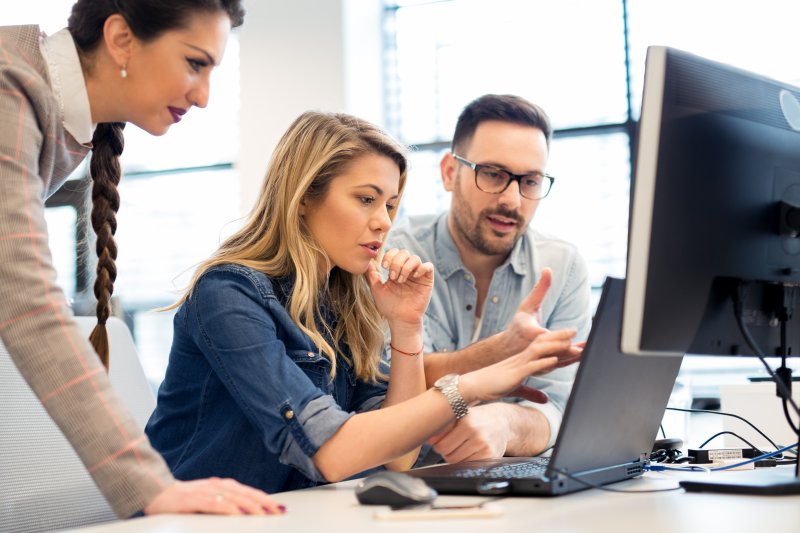 Ever since you were a teenager, you've dreamed of having an exciting job among the hustle and bustle of downtown Dallas. Many other people have shared that goal, however, and the professional competition is stiff.
You believe you have the knowledge and drive to succeed, but is there something that could get you over the hump to stand out among the qualified applicants? Believe it or not, nonverbal communication goes a long way in a job interview or for your continued progress at work. A great smile could be your golden ticket.
A study conducted by Kelton Research wherein participants whitened their teeth and went on simulated job interviews showed that 58 percent of them were more likely to be hired than if they did not do the whitening, 65 percent were viewed as more professional, and 61 percent were seen as more confident. Before you attempt your next career move, learn how whitening your teeth could make a positive impact on that endeavor.
(more…)