DENTIST IN Dallas, TX
Meet Dr. Sloan Hildebrand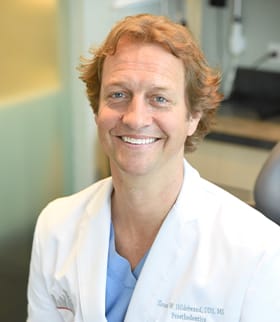 Dr. Sloan Wesley Hildebrand, in addition to being one of the most qualified prosthodontists in North Texas, his collection of life experiences is something that he values as an integral part of who he is and how he cares for his patients.
Plain and simple, Dr. Hildebrand became a dentist to help others. From his high-tech practice in central Dallas, to working out of a backpack serving others around the world, to pulling teeth under a thatched roof in Nicaragua, he continues to pursue this goal. These acts of service bring him true joy. Clinical excellence drives his service at home, and his love of life empowers him to treat every person with kindness and respect wherever he may be in the world.
Why He Became a Dentist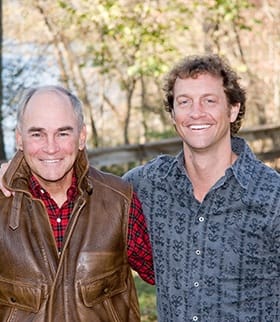 Dr. Hildebrand's father, David, was a world renowned dentist and they practiced together at the end of his father's distinguished career. In fact, Sloan comes from a family of dentists. Both of his brothers, several cousins and sister-in-law are dentists, and they all have experienced the life-changing power of a smile. Most importantly, Dr. Hildebrand recognizes dentistry is a profession that allows you to give back – to family and community – and he takes this responsibility very seriously.
Well before attending college at Baylor University, Dr. Hildebrand enjoyed building and exploring things. From dirt bikes to tree houses, he loved experimenting and creating something from nothing. At Baylor University, Dr. Hildebrand embraced a rigorous, pre-dental curriculum. At the same time, he enjoyed being a captain on the Baylor soccer team with his brothers and they had the honor of being coached by their father growing up and at Baylor.
Dr. Hildebrand's Dental Education & Training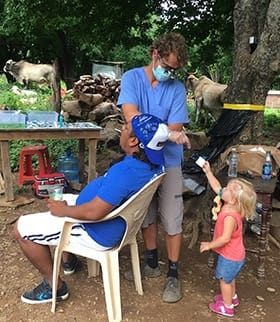 After earning his undergraduate degree, Dr. Hildebrand graduated from The University of Texas Dental Branch in Houston, Texas in 2000. From there, he completed a one-year general dentistry surgical residency at the Denver General Health Hospital in Colorado before earning his master's certificate of specialization in prosthodontics from Baylor College of Dentistry in 2005.
As a Prosthodontist, Dr. Hildebrand is among the less than 2% of all dentists with this advanced education and training in the restoration and rehabilitation of smiles. In fact, Dallas Esthetics is one of only a handful of practices in the entire United States with multiple Prosthodontists working together to help patients recreate the beauty and function of their natural teeth.
Dr. Hildebrand has continued to expand his knowledge and expertise through his participation in the prestigious Dawson Academy in St. Petersburg, FL and the Spear Institute in Scottsdale, AZ. In addition, he is president of the Dallas County Dental Society Foundation and is a leader of their Texas Mission of Mercy Program which provides free dental care to hundreds of veterans and individuals in need every year. He also serves on the board of the Christian Medical and Dental Association.
Life Away from the Dental Practice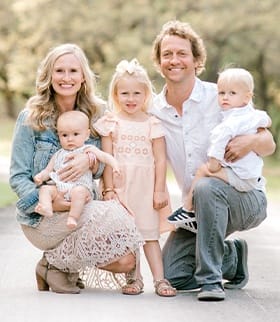 You would think that owning his own business, having a loving wife and three young kids would keep Dr. Hildebrand busy. It does. However, he still finds time to be an active member of the Highland Park United Methodist Church and go on remote overseas dental mission trips annually with his family and friends by his side. In addition, he has completed the half Ironman (Boulder) and full Ironman (Lake Placid) triathlons. Recently, he was part of a 5-person team that completed the Baja 500 dirt bike race (that's right, riding a dirt bike 500 miles across the desert/mountains of Baja, Mexico) in just under 21 hours.
One of the things Dr. Hildebrand cherishes most about his childhood was always having his loving mom and dad around. This is definitely his goal as his own children grow and develop passions of their own. He looks forward to many adventures with his family in the years to come. Sloan embraces this season of life as he does all others, with excitement and a passion to be excellent in all that he does. To him, it is just the next chapter in his life, he feels blessed and strives daily to give all of the Glory and Goodness to God.