Sedation Dentistry in Dallas
When You Need Help Getting Relaxed
What's keeping you from the healthy, beautiful smile you deserve? For many patients, the answer to that question is anxiety. Dental anxiety is a condition that prevents many people from seeking essential care and maintenance. With sedation dentistry, patients who struggle with anxiety get the help they need. If you aren't sure which form of sedation you need, Dr. Higginbottom, Dr. Derksen, and Dr. Hildebrand are happy to help! Feel free to give our office a call directly to learn more.
Am I a Candidate for Sedation Dentistry?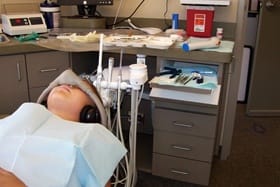 Our dental office offers two kinds of sedation: nitrous oxide and IV sedation. The one you choose will largely depend on how strong your dental anxiety, fear or phobia actually is. However, while anxiety is one of the most common reasons why patients need sedation, it's far from the only reason to consider it for your next treatment. For example, sedation can be used to:
Make long or multiple treatments easier to complete in a single visit
Help those with a low pain tolerance
Help those with a sensitive gag reflex
Help those who have difficult sitting still in the dental chair for long periods of time
Keep patients with developmental or physical disabilities comfortable
What is Nitrous Oxide?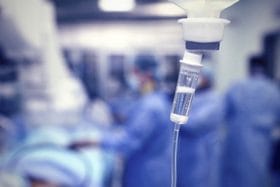 Nitrous oxide is more commonly known as laughing gas, and when combined with a local anesthetic provides most patients with the sense of comfort and relaxation they need to undergo care. The way it is administered is relatively simple. All you need to do is wear a nasal mask and breathe normally. This will make you feel very relaxed, calm and ready to receive dental treatment. You'll still be awake, so you can always let us know about your comfort levels and whether you need more sedation to feel at ease. After treatment is complete, you'll be able to continue the rest of your day as planned, making this sedation ideal for mid-day or workday appointments.
What is IV Sedation?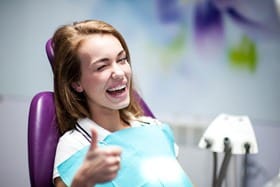 For more anxious patients, we offer IV sedation provided by an anesthesiologist. IV sedation provides patients with a deeper sense of relaxation through safe, anxiolytic medications administered by the anesthesiologist. IV stands for intravenous, meaning that the sedative is transferred from an IV vial or bag and into your bloodstream directly. This is by far the most powerful form of sedation dentistry out there and will remove nearly all memory of your appointment, despite the fact that you'll still be awake during treatment. After your treatment is finished, you'll need to have a friend or family member drive you from the office as the effects can still remain for several hours later.