Emergency Dentist — Dallas, TX
Broken, Hurting, or Missing Tooth? Let Us Help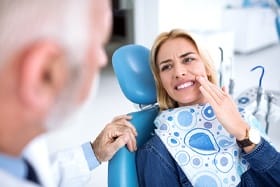 A dental emergency can strike anytime, whether it's while playing a sport or just having a snack. Our dentists at Dallas Esthetics offer same-day care for patients with urgent dental needs such as damaged teeth; each one has years of experience and can employ modern techniques and technologies to ensure you get the best care available. If disaster strikes, don't delay in calling us; the faster we see you, the better chance you have of saving your full smile!
Why Choose Dallas Esthetics for Emergency Dental Care?
Same-Day Emergency Appointments
Calming Dental Sedation Offered
Dental Insurance Welcome & Flexible Financing Available
What to Do in a Dental Emergency
Call our office right away. The sooner you contact us, the better we chance we have of saving your smile. Over the phone, we'll provide you with first-aid instructions to manage your situation in the meantime.
Have an emergency exam. When you get to our office, we'll thoroughly assess your condition and take X-rays as needed. Once we've identified the root cause of your problem, we'll create a custom treatment plan to get your smile back on the right track.
Get the care you need. During your visit, we may be able to temporarily relieve your pain. Additional treatment might be needed to fully address the situation. Some common services for dental emergencies include fillings, dental crowns, root canal therapy, and gum disease treatment.
The Most Common Dental Emergencies
There are several different kinds of dental emergencies, but they tend to fall into one of two categories: those caused by an infection and those caused by physical injuries or accidents. Fortunately, we can help with both. In the meantime, here's what to do in some common dental scenarios.
Understanding the Cost of Dental Emergencies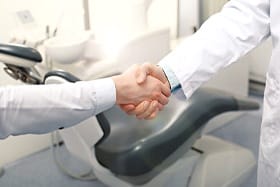 Some emergencies can be resolved with a simple prescription while others will require surgery. Once we've had a chance to examine your situation, we can give you an accurate price estimate for the necessary treatment.
How to Prevent Dental Emergencies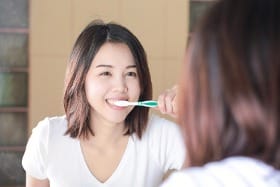 You can reduce the risk of infected teeth by practicing good oral hygiene. Brush your teeth thoroughly at least twice a day with fluoride toothpaste and floss at least once. Regular checkups at the dentist in Dallas are a good way to make sure potential problems are stopped in their earliest stages.
Avoid biting down on hard foods (such as peppermints and ice) as well as inedible objects like pen tips. Wear a mouthguard when playing contact sports; you can also get one to wear at night to protect your teeth from grinding.
Dental Emergency FAQs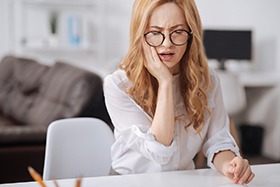 Dental emergencies always seem to pop up out of the blue. It can be difficult to know what to do when you're dealing with lots of discomfort. Here are the answers to some of the most common questions we are asked about dental emergencies in Dallas. If you don't see the information that you're looking for below, just give us a call! We'd be happy to answer your questions and get you into the office as soon as we can.
Will my toothache go away on its own?
Toothaches do not typically go away on their own. Because of this, it is best to schedule a checkup with your dentist to ensure that nothing is wrong. There are numerous different reasons for a toothache, so you want to rule these out. Leaving a dental issue untreated can cause it to become more serious and require a more invasive, costly treatment. It is always a better idea to seek dental attention.
How should I sleep with tooth pain?
It can be difficult to sleep when you are suffering from a nagging toothache. Try keeping your head elevated. This prevents blood from rushing to your head and intensifying your toothache. Try taking over-the-counter pain relievers, like ibuprofen, as directed. A cold compress may also be able to dull some of your discomfort until you are able to see your emergency dentist in Dallas.
Should I visit the emergency room first for dental emergencies?
Most emergency rooms are not able to address dental emergencies effectively. However, there are a few exceptions. If you are suffering from a jaw fracture or dislocation, serious cut or laceration to the mouth, or a severe infection that is swollen to the point where it is affecting your breathing or swallowing. Otherwise, you are generally better off seeing an emergency dentist to treat the root of the issue.
Can I pop a dental abscess on my own?
You should never try to pop a dental abscess on your own. If you have a dental abscess, get in touch with your dentist right away, as this is considered to be a dental infection which is an emergency. If you pop the abscess yourself, this will only expose your mouth to more bacteria and irritate the area. Putting off treatment can also introduce your mouth to additional bacteria and aggravate it even more. Give us a call so this oral health issue can be treated properly.