Emergency Dentist – Dallas, TX
Broken, Hurting or Missing Tooth? Let Us Help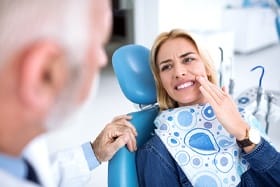 A dental emergency can strike anytime, whether it's while playing a sport or just having a snack. Our dentists at Dallas Esthetics offer same-day care for patients with urgent dental needs such as damaged teeth; each one has years of experience and can employ modern techniques and technologies to ensure you get the best care available. If disaster strikes, don't delay in calling us; the faster we see you, the better chance you have of saving your full smile!
How to Handle Common Dental Emergencies
There are several different kinds of dental emergencies, but they tend to fall into one of two categories: those caused by an infection and those caused by physical injuries or accidents. Fortunately, we can help with both. In the meantime, here's what to do in some common dental scenarios.
Toothaches
Floss around the tooth to remove any food particles or plaque; if this doesn't relieve the pain, it could be a sign of infection. You can use an ice pack to reduce swelling and pain medication for any discomfort, but don't place aspirin or other pain killers against your gums. The correct treatment for a toothache will depend on the cause and the extent of damage; sometimes a root canal may be necessary.
Chipped or Broken Teeth
Rinse your mouth with salt water to reduce the risk of infection. Place dental wax or sugarless chewing gum over any sharp or jagged edges that risk hurting your tongue or the soft tissues in your mouth. If you need to eat, only eat soft foods and don't bite down with the broken tooth. Oftentimes a broken tooth can be fixed with a filling or crown, but if repairs aren't possible, an extraction might be needed.
Knocked-Out Tooth
Pick the tooth up by the chewing end (not the pointed root) and rinse it before attempting to put it back into its socket. If it won't go in, keep it moist by storing it in your mouth next to the inside of your cheek; you can also use a saline solution or a glass of milk. A missing tooth can sometimes be replanted, but only if you get to an emergency dentist in Dallas quickly.
Lost Filling or Crown
The remaining tooth won't be as strong without the filling or crown, so avoid putting pressure on it. You can reattach a lost crown with dental cement, although this is only a temporary solution until you can get to our office.
How to Prevent Dental Emergencies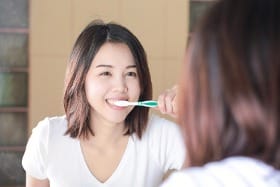 You can reduce the risk of infected teeth by practicing good oral hygiene. Brush your teeth thoroughly at least twice a day with fluoride toothpaste and floss at least once. Regular checkups at the dentist in Dallas is a good way to make sure potential problems are stopped in their earliest stages.
Avoid biting down on hard foods (such as peppermints and ice) as well as inedible objects like pen tips. Wear a mouthguard when playing contact sports; you can also get one to wear at night to protect your teeth from grinding.
Cost of Treating Dental Emergencies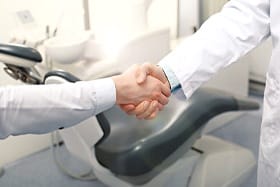 Some emergencies can be resolved with a simple prescription while others will require surgery. Once we've had a chance to examine your situation, we can give you an accurate price estimate for the necessary treatment.