IV Sedation – Dallas, TX
Making Treatments Hassle-Free & Comfortable
It's estimated that about 75 percent of adults in the United States have some anxiety or fear with regards to visiting a dentist in Dallas. If you experience this, you're not alone, and at Dallas Esthetics, we strive to accommodate every patient and create a comfortable and relaxing environment to receive treatment in. That's why we offer IV sedation. It's also a great option for patients who have an upcoming lengthy dental procedure or other factors that make it difficult to sit for long periods of time in a treatment chair. No matter what problems you face, our team is here to help you receive the dental care you need while feeling relaxed and comfortable.
What is Dental IV Sedation?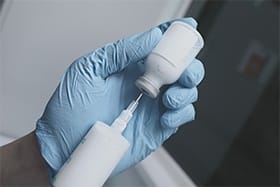 We often recommend IV dental sedation during longer procedures, oral surgeries, or for patients who have a severe dental phobia that makes it difficult to enter our office. This form of sedation can help calm intense anxiety and fears in association with the dentist, including the smell of the office, sounds, and tools found in each treatment room.
IV sedation in Dallas is also a great solution for patients who have a sensitive gag reflex or neuromuscular disorders that make it hard to sit through long procedures. Under sedation, our dentist can quickly and efficiently complete the treatment and create a less traumatic experience.
Before your procedure, our team will discuss your anxiety severity, medical history, and ask about any prescriptions you're currently taking that could determine whether or not you would be a good candidate for this type of sedation. If so, we'll take the time to discuss what the treatment will be like and any instructions to follow beforehand.
What Can You Expect With IV Sedation?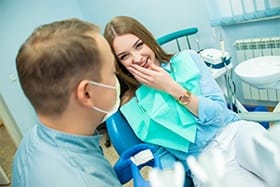 Before your treatment, we'll determine how much sedative we'll administer in accordance to the level of your discomfort, anxiety, or stress. One great benefit of IV sedation is that we have complete control over how sedated you become and can customize the process to your unique needs. Our patients who receive this form of sedation often feel drowsy or fall asleep during the treatment, but unlike general anesthesia, with IV sedation, you'll remain conscious. This allows you to respond to questions while still feeling relaxed throughout your treatment.
Pre-Treatment Tips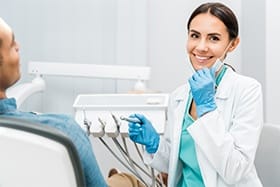 After your consultation, we'll provide you with some instructions to follow before you visit us for your treatments. These often include:
While you're under sedation, your heart rate, breathing, and blood pressure will be closely looked at, so you can rest-assured that you'll remain safe throughout the entire process.