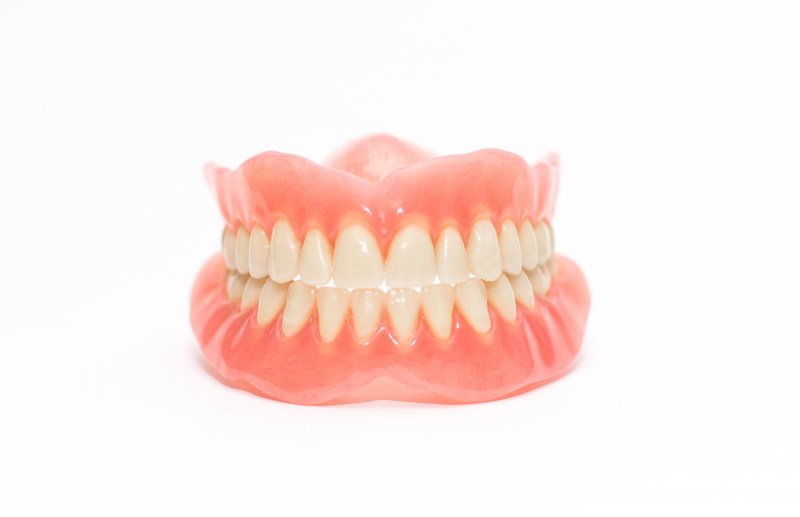 Denture sores are a royal pain, but they should be a rare occurrence. While they can be common during the adjustment period after you first get your dentures, their appearance later on usually means there's a problem with hygiene or the way your dentures fit. In some cases, denture sores require the attention of an oral healthcare provider. For other cases, here are some tips for getting rid of denture sores at home.
Home Remedies Are Holding Steady
There are measures you can take at home to help get rid of denture sores and treat the discomfort they cause. Here are a few easy things you can do:
Pain Reliever? Be a Believer!
The pain and inflammation that come with denture sores can make life difficult. Though pain medication won't do anything to get rid of the sores, it will reduce the discomfort so you can eat and sleep more easily. You can use common over-the-counter solutions like aspirin or ibuprofen, or oral numbing medications that can be applied directly to the sores.
A Saltwater Rinse Is Fit for a Prince!
Rinsing your mouth with warm saltwater is a well-known home remedy for a variety of oral ailments. This common concoction of about ¼ cup of warm water and ¼ teaspoon of salt will ease discomfort and promote healing while helping to clean the afflicted areas. Swish the solution for about thirty seconds before spitting it out and repeat up to four times a day as needed.
Give Your Mouth a Break for Your Gums' Sake!
You should be removing your dentures every night before bed so your mouth can rest and clean itself. Failure to do so can cause or aggravate sores by providing an ideal environment for infectious bacteria to grow and thrive between the dentures and the gums. If you haven't been doing so, remove your dentures so you can clean and soak them before sleeping. This will give your gums and their sores some much-needed time to heal.
Keep It All Clean with Oral Hygiene!
When you take your dentures out at night, be sure to brush them thoroughly and soak them in an approved denture cleanser. Though dentures are immune to tooth decay, they can still provide a habitat for bacteria that can cause many oral health problems. Keeping your dentures clean can prevent your sores from becoming infected.
Did Your Sores Survive the Ointment? Try a Dental Appointment!
If your denture sores are especially large or painful, if they take longer than two weeks to heal, or if you suspect that they are infected, you probably need professional help. Sometimes sores are caused by dentures fitting poorly, and a denture reline from your dentist may be able to resolve the whole issue. If your sores are infected, they can prescribe you antibiotics or other treatments to help your mouth heal.
Modern dentures are renowned for being incredibly comfortable, so getting sores after you've already adjusted to them typically means that something's wrong. If your sores don't respond to the home remedies listed here, consulting with your dentist can lead you to the right course of treatment.
About the Author
Dr. Frank Higginbottom earned his doctorate from the Baylor College of Dentistry in Dallas where he quickly gained recognition for his ability to rebuild the function and beauty of natural smiles. He is a member of the prestigious International Team for Implantology in Switzerland and has played an important role in developing dental implants into the ideal form of tooth replacement. His office in Dallas, TX offers preventive, cosmetic, emergency, and restorative dentistry such as denture treatments. To schedule an appointment for your denture sores, contact him online or dial (214) 827-1150.