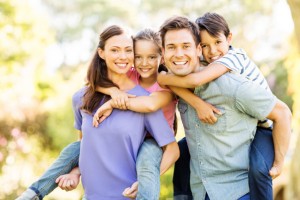 Here at Dallas Esthetics, we've been a little busier than usual lately — and we're so excited to show you why! We're sending you a very warm welcome to our brand new blog. We believe this will be a great way for you to stay up-to-date on what's going on with your Dallas dentist and your oral health, too. Hit "subscribe" and never miss a post!
To start things off, we thought it would be a good idea to give you a snapshot of the dental services you can benefit from here at Dallas Esthetics. Keep reading to learn more about your dentist in Highland Park today!
Caring for Dallas' Smiles with a Variety of Services
Dr. Frank Higginbottom, Dr. Richard Derksen and Dr. Kimberly Higginbottom are passionate about providing the very best in modern dental care at Dallas Esthetics. That means offering a wide selection of treatments and procedures, for whatever your smile needs.
General Dentistry
Most of the time, patients need little more than excellent preventive care and occasionally general dentistry attention. With regular checkups, cleanings and x-rays, we can prevent major problems (like root canals, gum infection and extractions) before they begin. We can also provide sports guards and night guards to protect teeth from impact, as well as oral cancer screenings, sleep apnea treatment and periodontal treatment when gum disease does occur.
Restorative Dentistry
When decay or damage take hold of one of your teeth, there's no need to worry. The team at Dallas Esthetics is highly experienced in all the top restorative services, including dental crowns and bridges, full and partial dentures, dental implants and even cancer reconstruction. With our caring, expert approach, you'll be smiling healthy again in no time.
Cosmetic Dentistry
Everyone deserves to smile confidently — but if chips, cracks, stains or other imperfections are getting in the way of your most beautiful smile, you should learn how you can benefit from services in cosmetic dentistry. At Dallas Esthetics, we're proud to offer patients a variety of treatments to reveal their very best smiles. Our treatments include the following:
Tooth colored fillings

Porcelain veneers

Teeth whitening (in-office and at-home)

All-ceramic restorations
Sedation Dentistry
Do you wish you could be just a little more relaxed throughout your next dental appointment? You can be with sedation dentistry! We offer nitrous oxide (also known as laughing gas) as well as IV sedation provided by an expert anaesthesiologist to help you achieve the ultimate in comfort.
Emergency Dentistry
There's no planning for dental emergencies, but you can help yourself be more prepared by programming your emergency dentist's number into your phone: (214) 761-8549. At Dallas Esthetics, we are happy to accommodate same-day appointments for patients who are experiencing urgent situations.
Contact Us Today!
If you'd like to benefit from quality dental care in Dallas or Highland Park, don't wait to contact Dallas Esthetics! We'll schedule an appointment at a time that's convenient for you, so we can get started helping you achieve your healthiest, most beautiful smile.