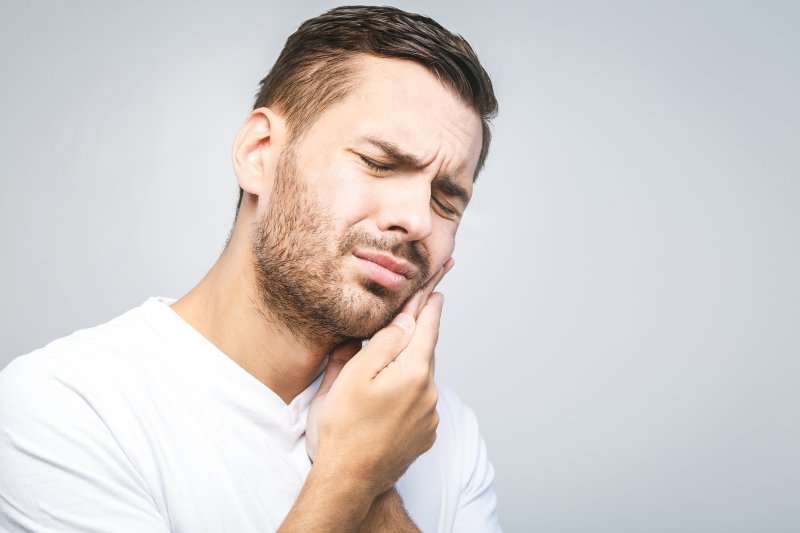 When sipping on your favorite beverage, you noticed that your teeth are more sensitive than usual. Whether the sensitivity is mild or intense, it isn't a good sign. There are several things that can cause teeth to become more sensitive than usual, but do you need to make a trip to the emergency dentist? Read on to learn about seven common causes of tooth sensitivity, if it's considered a dental emergency, and how to prevent it.
7 Common Causes of Tooth Sensitivity
Sensitive teeth can happen as the result of several things. A few common oral health issues that cause tooth sensitivity include:
Bruxism – This is a condition that's characterized by jaw clenching and tooth grinding.
Damaged teeth – If a tooth is fractured, chipped, or broken, this can cause sensitivity.
Exposed tooth roots – If your gums have receded, this may expose the roots of your teeth.
Gum (periodontal) disease – This infection is often caused by poor oral hygiene.
Worn enamel – Enamel naturally wears as we age, but this can be quickened by external causes.
Cavities – Like gum disease, cavities are often the result of improper dental hygiene.
Worn fillings – When dental fillings are old or worn, you may experience increased sensitivity.
Is Tooth Sensitivity a Dental Emergency?
Tooth sensitivity that only lasts for a little while is unlikely to require emergency dental treatment. If it lasts longer than a few days, this may be a sign that you have an oral health issue like tooth decay or an infection. Cavities are easy to treat if you receive prompt treatment, but they can become severely infected if you wait too long. In this case, the only way to save the tooth will be through root canal therapy. If your dentist isn't able to save the tooth, it will need to be extracted.
5 Ways to Prevent Tooth Sensitivity
The best way to prevent the above issues is to keep tooth sensitivity from developing in the first place. This can be done by:
Brushingwith a soft-bristled toothbrush and fluoride toothpaste twice daily
Flossing your smileevery night
Wearing a mouthguard if you have bruxism, TMJ issues, or play contact sports
Eatinga dentist-approved diet of fruits, vegetables, lean meat, dairy products, and fish
Visiting your dentist for checkups and cleaning biannually
Dental sensitivity isn't always an emergency. By taking good care of your smile with a proper oral hygiene routine and a healthy diet, you can keep tooth sensitivity at bay and maintain a gorgeous grin!
About the Author
Dallas Esthetics offers patients living in the DFW area a variety of exceptional, effective, and efficient treatments. For those experiencing tooth sensitivity, they can perform a thorough exam to determine the cause. They will then work with you to craft a treatment plan to get your smile back on the right track. If you want more information or are ready to make an appointment with Dr. Frank Higginbottom, Dr. Richard Derksen, or Dr. Sloan Hildebrand, call Dallas Esthetics at (214) 827-1150 or visit their website.