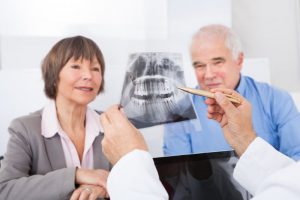 Dental implants are unlike any other tooth replacement option available in dentistry. Not only do they give your smile a natural, life-like appearance, but they restore all the functions they had prior to falling out. Chewing, speaking, laughing, and of course smiling are restored, as well as your youthful appearance.
While restorative treatments like implants are effective, they come at a high price. To make buying dental implants in Preston Hollow easier, your dentist wanted to offer a few tips before your consultation.
Make Sure You're Seeing an Expert
While any dentist can learn how to place dental implants, you shouldn't be forced to be their guinea pig. If you're going to pay a premium price for a dental treatment, it should be handled by dentists who have a background in prosthodontics or have specific training surrounding dental implants and oral surgery. This way, you know that you're getting the best value and increasing your odds of a successful treatment.
Of course, this also involves following your dentist's instructions for a high success rate as well. That means sticking to a strict oral regimen and discontinuing use of all tobacco products if you haven't already.
Ask About Your Dentist's Discount Plans
With the help of a membership-based discount plan, you could potentially save hundreds and even thousands of dollars on dental implants. These plans give patients access to discounts on dental care when they pay monthly or annual fees. Discounts can range anywhere from 10 to 60 percent, so make sure you ask your dentist prior to starting treatment.
Learn What Insurance Will Cover
Many dental insurance carriers don't cover dental implants since they are classified as a cosmetic procedure, but depending on your case that may not necessarily be true. Company policies are changing more and more every year, so always stay updated on your insurance's coverage. Additionally, if your oral health can only be brought back to normal through dental implants and your functions are compromised due to the pain caused by missing teeth, your insurance may cover a portion of it.
Consider Dental Financing
With the help of financing tools like CareCredit, a company that helps patients pay for dental work, you can set up a payment plan that matches your budget and helps you receive the care you need more quickly. These monthly payments usually come along with applicable fees and interest. If you qualify for a loan, financing the cost of dental implants can be much easier.
By discussing these points with your dentist, the cost of dental implants in Preston Hollow doesn't have to be such a burden. Schedule a consultation with your dentist today to learn more about the process!
About the Author
Dr. Frank L. Higginbottom earned his Doctor of Dental Surgery degree from the Baylor College of Dentistry. He also holds the position of Associate Clinical Professor in the Departments of Oral Surgery and Graduate Prosthodontics. He's lectured around the world and published numerous articles of dental literature. To learn more about dental implants in Preston Hollow, contact him through his website.