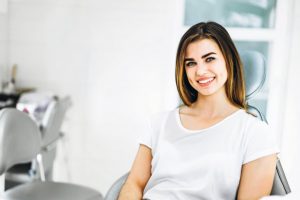 With the spread of COVID-19, the city of Dallas has now instated a shelter in place policy, which requires the community to self-quarantine to prevent exposure to the Coronavirus. However, some businesses are still open! These businesses have been deemed essential, and they are helping the community during this strange time. The rules of shelter in place can be confusing, which is why many are wondering about which businesses are still open. Read on to learn the types of businesses that are available and how your dentist in University Park is ready to help in your time of need.
Essential Businesses Still Open
COVID-19 can be spread incredibly easily, which is why person to person contact has been limited with the order for shelter in place. However, there are some businesses still open, including grocery stores, certain restaurants, liquor stores, pharmacies, urgent care facilities, and veterinarians. Plus, certain services like car repair become more essential for healthcare workers, so it's important to call the business in question to learn about their availability.
The Importance of Supporting Small
While the best thing you can do during this time is to isolate yourself, when you do need something, supporting small businesses during this time is incredibly important. Some mom and pop spots are doing delivery, curbside, and take away orders, and they're ensuring the safety of all of their customers. Just remember that some of your favorite businesses need you more than ever during this time, so be aware of who is still open and available in your neighborhood.
Your Dentist Is Here in Your Time of Need
Although your dentist has closed their doors for elective treatments, they are still ready to help in your time of need. If you're in pain or having a dental emergency, don't hesitate to contact your dentist right away. Their practice is clean and sanitized, and your dentist has all of the emergency treatments you need to get out of pain and back to smiling. Plus, by visiting your dentist for an emergency, you're going to a location with far less foot traffic compared to the emergency room, decreasing your risk of exposure to the virus. Dentists already practice sanitation guidelines set by the CDC, so you can feel good about receiving care in a safe environment.
Now that you know more about the businesses you can count on during this strange time, you can feel confident in your community and dentist to be there for you when you need it most.
About the Practice
At Dallas Esthetics, Dr. Higginbottom, Dr. Derksen, and Dr. Hildebrand work together to provide exceptional dental experiences for their patients. They understand that these uncertain times can be stressful, which is why they want their patients to know more about the shelter in place policy and how they can help during this time. If you have any questions, they can be reached through their website or by phone at (214) 827-1150.