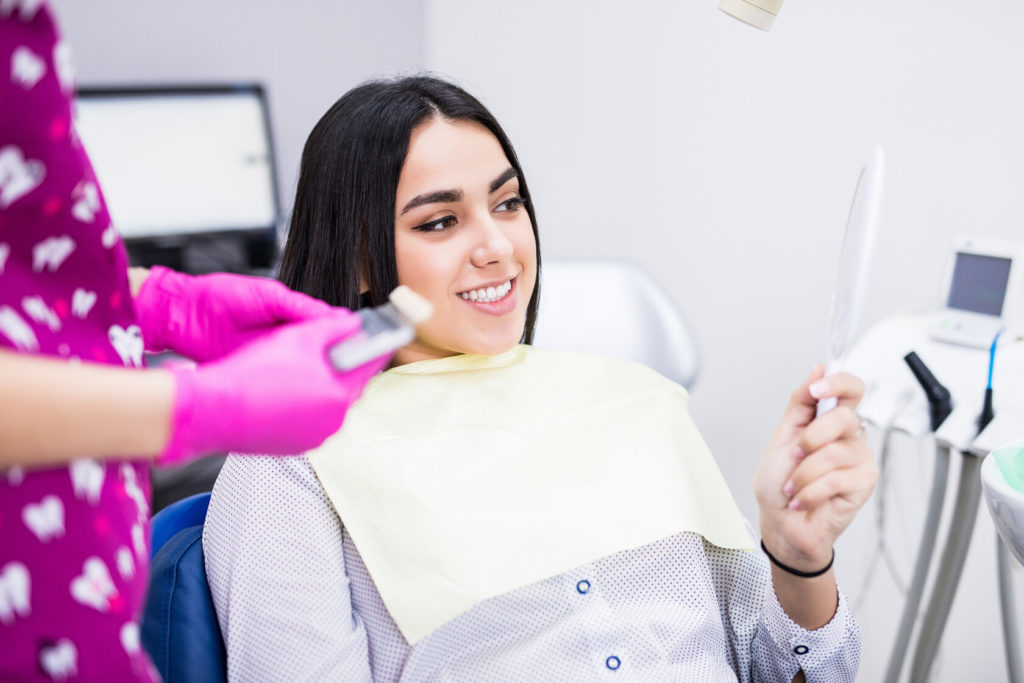 Do you take good care of your smile? No matter how careful you are, accidents strike when we least expect them. Encountering a dental emergency in Dallas is never fun, but there are several steps you can take to prevent one from occurring in the first place. Read on to learn seven tips that can help you avoid a dental emergency.
Tip #1: Brush Regularly
Brush at least twice each day for two minutes with a soft-bristled toothbrush and fluoride toothpaste. This will help prevent damage to your enamel and strengthen your teeth so they can better fight off decay. Toothbrushes wear out every three to four months, so make sure to replace them on time so they continue to get the job done.
Tip #2: Floss Often
Many people skip flossing between their teeth, but it's a key part of preventing oral health issues. Make sure to floss at least once per day to get rid of food particles and plaque that's stuck between your teeth and gums. If you have trouble maneuvering traditional dental floss or just aren't a fan of it, consider purchasing a Waterpik or a different kind of water flosser instead.
Tip #3: Eat a Better Diet
Bacteria feed on sugar, so cutting back on your intake lessens your chances of developing cavities. Make sure to eat plenty of fruits, veggies, lean meats, fish, and low-fat or fat-free dairy products. These foods will help strengthen your enamel to protect your teeth from decay.
Tip #4: Wear a Mouthguard
Mouthguards can protect your teeth, gums, and lips from harm if you play contact sports like football and hockey. If you grind or clench your teeth at night, they will also protect them and keep TMJ issues from developing.
Tip #5: Quench Your Thirst
Having a dry mouth raises your chances of developing tooth decay, gum disease, mouth sores, and other oral health issues. So, make sure to drink plenty of water to keep your mouth well moisturized. This will also wash away harmful oral bacteria. Chewing xylitol gum, eating sugar-free candy, or munching on crisp, fresh fruits and vegetables will also increase your saliva production.
Tip #6: Conquer Dental Fear
If you are suffering from dental fear or anxiety, speak with your dentist about what options they have available to help you make it through your appointments. Advancements in technology paired with the right dentist will allow you to receive the care you need in a stress-free environment.
Tip #7: Address Issues ASAP
Rather than waiting or assuming the problem will fix itself, make sure to visit your dentist as soon as possible if you lose or otherwise damage a tooth. This will allow them to administer prompt treatment and prevent other issues from developing.
Dental emergencies can be pretty stressful, but there are plenty of things you can do to prevent them. With these tips, you should be able to keep your smile at its healthiest!
About the Practice
If you encounter a dental emergency, Dr. Frank Higginbottom, Dr. Richard Derksen, Dr. Sloan Hildebrand, and their exceptional team at Dallas Esthetics will do whatever they can to help you get your smile back on track. They are kind, compassionate, and make sure patients feel comfortable and safe during their treatments so they can rest assured that their oral health is in good hands. For more information or to schedule a consultation, call their office at (214) 827-1150 or visit their website.