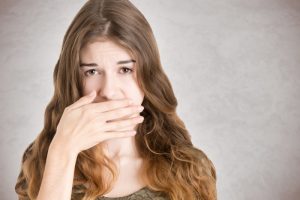 If you've ever looked at your teeth closely in the mirror, you may have noticed minor imperfections that affect its overall aesthetic. If you notice faint white spots on your teeth, then you're like most people. White spots on teeth can occur a number of different ways, but you shouldn't feel guilty if you have any. There's a good chance it isn't exclusively due to poor oral habits. Regardless, your cosmetic dentist in Park Cities is here to inform you of the causes and what you can do to fix these spots in your smile.
What Causes White Spots on Teeth?
There are three main causes of white blotching on the surface of teeth. One of the most common is from a condition known as fluorosis. This occurs when teeth are exposed to large amounts of fluoride while they are still forming. This excess of fluoride can occur from:
Consuming excessively fluoridated water
Certain supplements (such as calcium, which causes spotting)
Swallowing too much fluoridated toothpaste
Another common cause is enamel hypoplasia, a condition resulting from nutritional deficiencies, prenatal smoking, and premature births. It's the process of enamel becoming less mineralized during early development. While it can mimic fluorosis, it has a more linear appearance and more often results in brownish or yellow spotting.
The last cause is through demineralization, a process where bacterial plaque accumulates on the teeth due to inadequate brushing. It's more common for adults and children who have braces as the additional hardware makes it more difficult to remove plaque from areas covered with metal brackets and wiring.
How Can I Remove Them?
Two of the most common treatments for white spots are available from your cosmetic dentist. These include bleaching and porcelain veneers in Park Cities. With in-office bleaching you can make your teeth look whiter up to 10 shades, causing the white spots to blend right in and the yellow or brownish spots to disappear. This can also be done in a single visit, saving you additional time and money.
If you'd rather have a more permanent solution, porcelain veneers can make your teeth look brand-new while still looking natural. Additionally, you can fix other issues you might have with your teeth simultaneously. This includes chips, cracks, and misalignment, giving you a better smile overall.
How Do I Prevent Future White Spots?
If you're pregnant or expecting a baby, talk with your doctor about fluoride intake and any medications that can affect your child's teeth. If you smoke, you'll want to discontinue as soon as possible to prevent your teeth from demineralizing.
If you already have a child under the age of six, make sure they are using no more than a pea-sized amount of toothpaste to brush. Check to see if your water is fluoridated by calling your water company, which is very common. After checking these levels of fluoridation, ask your dentist if fluoride treatments are necessary.
Still have questions on how to prevent white spots? Whether you're seeing your dentist in Highland Park or Park Cities, they can help. Schedule an appointment with them today!
About the Author
Dr. Frank L. Higginbottom earned his Doctor of Dental Surgery from Baylor College of Dentistry, where he graduated with honors and won a silver medal for Academic and Clinical Excellence. To learn more about his many cosmetic treatments, including bleaching and veneers, contact him at (214) 827-1150 or visit his website.