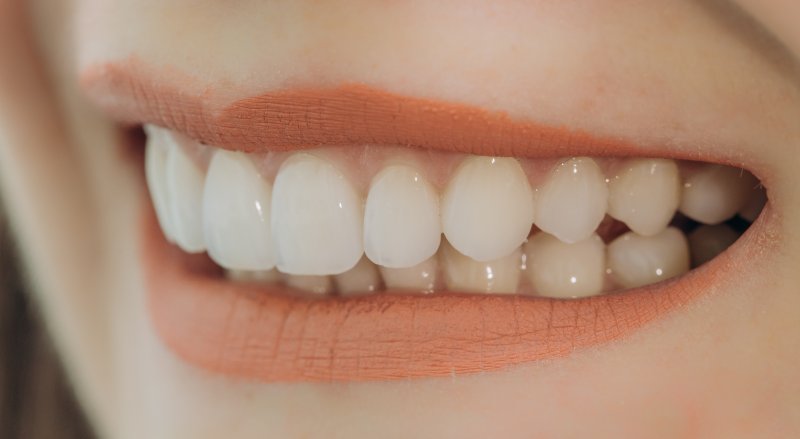 One common way that people fix imperfections in their smile is through porcelain veneers. They can treat misalignment, gaps, crowding, chips, and discoloration in just a couple visits to the dental office. However, you need to take care of your newly transformed smile if you want it to last as long as possible. With proper maintenance, your veneers can last over a decade before you need to have them replaced. Continue reading to learn about the steps that you should be taking in order to expand the lifespan of veneers in Highland Park.
Good Oral Hygiene
You should be brushing twice and flossing daily. Rinsing with mouthwash is also a great way to keep your mouth clean. When you get porcelain veneers, you need to be careful not to be too aggressive when cleaning your teeth. If you are brushing or flossing too vigorously, you can actually damage your new veneers by causing chips and cracks. Ask your dentist about the best technique to use in order to gently keep your veneers clean.
Switch Toothpastes
It's a good idea to switch toothpastes after you have your porcelain veneers placed. This is because porcelain can be damaged by abrasive substances which are present in gritty toothpastes that are meant to polish surface stains on the teeth. Your veneers are matched to be the exact color of your natural teeth so using a whitening toothpaste can help to prevent your teeth from staining over time.
Watch What You Eat
If you have been known to chew on ice, hard candy, and other tough substances, this is something you should discontinue. This can cause unsightly chips and cracks to your veneers and your natural teeth. Your veneers aren't likely to stain from foods that discolor natural teeth, but they can cause a noticeable difference between the two which you probably want to avoid for cosmetic reasons.
Stop Smoking
You know that smoking is bad for your health in general, but if you need one more reason to quit, here it is. Tobacco products can damage both natural teeth and veneers as a result of yellow staining. In order to protect the appearance of your newly enhanced smile, it's a good idea to cut back.
See Your Dentist
Part of keeping up a beautiful and healthy smile is seeing your dentist on a regular basis. They will clean your teeth and examine your veneers and other teeth to ensure that everything is still in good shape. If you think you have bruxism (teeth grinding), this should be addressed with your dentist as this can result in cracked or chipped veneers and natural teeth.
If you're looking to enhance your smile and reduce imperfections, porcelain veneers are a great option. Keep these tips in mind so that you can show them off for many years to come.
About the Author
Dr. Frank Higginbottom is a well experienced dentist who has been in practice for more than four decades. After graduating from the Baylor College of Dentistry in Dallas and serving in the United States Army, he opened his own office in Dallas, TX. Dr. Higginbottom is a member of the prestigious ITI, The International Team for Implantology in Switzerland. For more information on porcelain veneers or to schedule a consultation, visit his website or call (214) 827-1150.