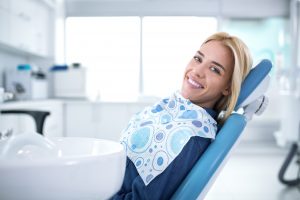 When was the last time you visited your dentist in Preston Hollow? If it has been more than 6 months, you have several dental benefits still available that are about to expire. At the end of the year, you lose your remaining coverage. While you would like to use your benefits, you do not want to see a dentist who is in your network. Although it is recommended you visit one who is in-network, you still have the freedom to use one who is not. Do not worry. You can still use your coverage to keep their services affordable.

Enjoy Affordable Dentistry
Dental insurance is designed to prevent oral health issues from occurring in the first place. Keeping your teeth and gums healthy reduces your long-term dental expenses. In fact, every $1 spent on prevention saves $8 to $50 on restorative and emergency services, which is why most insurance policies cover preventive care 100%. In addition, you are given a yearly allowance to use toward restorative treatments to quickly rehabilitate your smile.
On average, less than 3% of Americans meet or exceed their coverage every year, which means you likely have several benefits remaining that are about to expire. They will not carry over into the new year if you do not use them, causing you to miss a valuable savings opportunity.
Maximize Your Dental Coverage
Most insurance carriers recommend you visit a dentist who is in their network because they have pre-negotiated rates with the dental practice. You can still visit a dentist who is not in your network, but you will need to pay the difference between the dentist's fees and your insurance's allowable coverage.
By paying your monthly premiums, you have access to the preventive cleanings and checkups you need to keep your smile healthy. Often, the appointments are covered in full or for a small co-payment. After paying your yearly deductible, you will save 20% to 80% on restorative treatments, like fillings, root canals, or dentures.
Flexible Spending Accounts
As an alternative to traditional insurance, you may have an FSA or HSA account, allowing you to get the dental care you need for affordable rates. At the end of the year, you will lose almost all the money you have put into it if you do not use it. Often, there is a short grace period into the upcoming year to allow you to use any remaining funds. Your dentist will help you use the money to promote your oral health.
Dentist Near Me for Affordable Care
You can enjoy affordable services with an out-of-network dentist. They work on your behalf with the insurance company to file the necessary claims and paperwork, so you have one less thing to worry about.
About Dr. Frank Higginbottom
Dr. Frank Higginbottom provides affordable dental care to all patients. He works with leading insurance carriers to reduce the amount you must pay out-of-pocket. If you have remaining benefits, do not wait. Contact our office today to schedule an appointment.