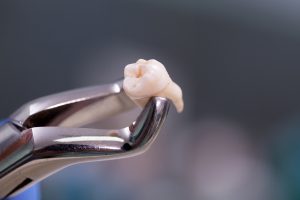 If you've experienced tooth loss, it's easy to feel alone. But you might be surprised at how many Americans don't have a full set of teeth. In fact, an estimated 40 million adults have lost all their teeth and 178 million have lost at least one! Thankfully, rates of tooth loss have decreased a lot in the last 50 years, but many people are still dealing with the side effects. It not only affects your ability to eat and speak comfortably, but also impacts your self-confidence as well. Keep reading to learn about the 5 most common causes of tooth loss and find out how a dentist in Preston Hollow can help!
1. Gum Disease
Gum disease is the #1 cause of tooth loss. Teeth need strong support from the gum tissue and underlying bone that surrounds them. When these tissues are destroyed by plaque, bacteria and inflammation, the teeth can become loose and fall out.
2. Physical Trauma
Whether from a sports-related injury, car accident, or a bad fall, physical trauma can easily knock a tooth out. One easy way to prevent this is having a dentist make an athletic guard you can wear when playing sports.
3. Genetics
Genetics determine everything from your eyelash length to your cholesterol levels, so it's no surprise that it has an impact on your teeth and gums as well!
4. Poor Oral Hygiene
Plaque, tartar and bacteria are at the root of many oral health problems, including cavities and gum disease. If someone isn't brushing and flossing well enough, these issues can become severe. Once that happens, a tooth may not be able to be saved and an extraction may be necessary.
5. A Lack of Dental Care
There are many reasons that some people can't get the dental care they need. Sadly, that makes them more likely to develop extensive dental problems.
By getting regular care, small problems can be caught and treated early on when they're easier to fix. If untreated, those problems progress and can lead to severe cavities or advanced gum disease, both of which can lead to tooth loss.
How Can a Dentist Help?
When it comes to good oral health, the name of the game is prevention. And prevention requires good oral hygiene habits at home combined with regular professional care.
By getting consistent checkups, you'll have your gums evaluated once a year and can rest assured that any cavities you might have are detected and treated as early as possible.
And, although it's ideal to prevent tooth loss from the start, sometimes it's unavoidable. In these cases, a dentist can help restore your smile with dental implants, a bridge or a denture.
Tooth loss can have a big impact on your quality of life. But with preventative care and modern dentistry, it doesn't have to!
About the Author
Dr. Frank Higginbottom is a general, cosmetic and emergency dentist in Preston Hollow who understands how much his patients' lives are affected by tooth loss. He thoroughly evaluates his patients' oral health at every checkup so he can help them maintain a healthy smile for life. If you've experienced tooth loss and have any other questions, he can be reached via his website or at (214) 827-1150.