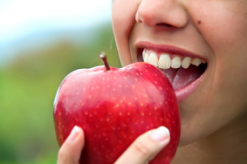 Tooth loss is a serious problem that causes you to quickly lose confidence. However, the appearance of your smile is not the only area to be impacted. Untreated tooth loss can lead to oral health complications as your remaining natural teeth lose support. In addition, you overall health can suffer consequences as dietary restrictions develop from poor oral functions. Now, you have many options to treat tooth loss; however, only one will improve your oral and overall health. At Dallas Esthetics, we provide dental implants in Preston Hollow to permanently improve the health and appearance of your smile.

Benefit from Dental Implants
More than 500,000 dental implants are placed each year because they are the most successful and predictable solution to treat tooth loss. Dental implants use specific materials and an advanced procedure to replace the root and crown of a tooth. Due to the nature of the procedure, you need a dentist who specializes in cosmetic and implant dentistry to ensure the long-term success of the procedure. Dr. Derksen is a prosthodontist, who has advanced training in implant dentistry to ensure your new smile will last a lifetime.
To benefit from dental implants, you must have healthy gums, adequate bone density, and minimal risk factors for implant failure. After performing a consultation to ensure you are a candidate, you will undergo the first phase of treatment from an oral surgeon. This involves surgically inserting a titanium, biocompatible post into the jawbone. This replaces the tooth root while creating a secure foundation for the replacement tooth as the jawbone fuses to the post. With the post in place, the jawbone remains stimulated to stop bone loss. This protects your remaining natural teeth to prevent the risk for tooth decay, gum disease, and additional tooth loss.
A couple of months after the implant post has been placed, you will need a second minor surgery. The gum tissue is reopened to expose the implant post. An abutment is attached to the post, which is needed to anchor the replacement tooth to the post. The gum tissue will heal around the abutment to reduce the risk for infection. After the gum tissue has healed, a custom-made dental restoration is attached to the abutment. Now, you will regain healthy oral functions to protect your overall health. You will have a restored smile that will last a lifetime.
Choose High-Quality Care
When all aspects of the dental implant procedure are performed by a qualified dental team, your new smile will last forever. Offering over a 95% success rate, you will save your smile and protect your oral and overall health from damage.
If you suffer from tooth loss, it is time to choose the best tooth replacement option available. With dental implants in Dallas, you will make a true investment in your health and quality of life. To find out if you are a candidate for dental implants, contact Dallas Esthetics today to schedule a consultation. We look forward to saving your smile from future damage.