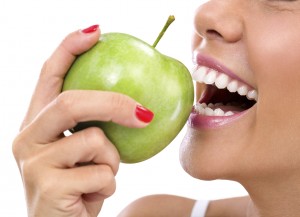 If you need to replace one or more missing teeth, then dental implants may be your best option. By replacing both the root and crown of a tooth, you have a much more lifelike substitute that can provide a lifetime of natural smiling, eating and speaking. Of course, the success of a dental implant is largely dependent on the skill of the dental professional who places your implant. A prosthodontist specializes in restoring missing teeth, so to ensure the best outcome for your smile, see one of the prosthodontists at Dallas Esthetics.
According to the American College of Prosthodontists, a prosthodontist is "a dentist who has completed dental school plus three additional years of advanced training and education in an ADA-accredited prosthodontics graduate program." Prosthodontists specialize in helping patients who have dental and facial problems that can be solved by restoring missing teeth and jaw structures. In addition to expertly placing dental implants, the prosthodontists at Dallas Esthetics are also skilled in cosmetic dentistry, treating TMJ, and rebuilding smiles with crowns, bridges and dentures.
The Prosthodontists at Dallas Esthetics
Both Dr. Frank Higginbottom and Dr. Richard Derksen are prosthodontists in Dallas. Dr. Higginbottom attended the University of Oklahoma and then went on to earn his Doctor of Dental Surgery from Baylor College of Dentistry. He is an associate clinical professor in Baylor's departments of Oral Surgery and Prosthodontics, and he works at least once a week with dental residents in Baylor's Clinic. Dr. Higginbottom also holds a position at the University of Texas Health Science Center, lectures in the United States and globally, and has had several articles published in dental journals.
Dr. Derksen studied business at Southern Methodist University and was working as a consultant in Washington, D. C. when he realized that he really wanted to be a dentist. He attended Boston University's School of Dental Medicine and then earned a Masters in Science and Certificate in Prosthodontics from Baylor College of Dentistry. He was board certified in Prosthodontics in 2014.
A Prosthodontist and Your Smile
When securely embedded in your jaw, a dental implant can be one of the most fundamental and important aspects of an overall dental treatment plan. Therefore, it should be placed by a prosthodontist who is highly trained and understands the impact that an impact can have on your smile.
Call Your Dallas Prosthodontist Today
If you are a qualified candidate, then dental implants can be the ideal solution for missing teeth. For the best results, contact one of the prosthodontists at Dallas Esthetics.