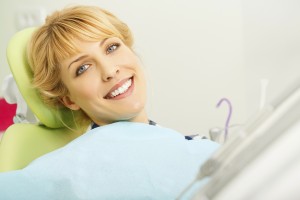 Welcome to the new blog for Dallas Esthetics! We hope you'll visit our site often and read our blog regularly for the most up-to-date information about developments in dentistry and the latest news from our practice. As your Dallas Prosthodontist office, Drs. Higginbottom, Derksen and Fesler are uniquely qualified to repair and restore smiles for people from Dallas, Uptown, Highland Park, University Park, Preston Hollow and Lakewood. Please read on to learn more about the care we can provide for you and your family.
The Prosthodontist Difference
Prosthodontists are specially trained to restore and replace teeth. After completing four years of dental school, they go on to complete an additional three years of training in a graduate program accredited by the American Dental Association. With this added experience, a prosthodontist is often the go-to dentist for a number of specialty cases.
Dental Implants
At Dallas Esthetics, we see many patients who need to replace one or more missing teeth, as well as those who are tired of wearing removable dentures. Dental implants provide both the look of natural teeth as well as the security. An implant is comprised of a small titanium post that an oral surgeon positions in your jawbone. As you heal, the post and bone fuse together, forming a solid foundation for a porcelain crown or an implant-retained denture.
Cosmetic Dentistry at Dallas Esthetics
To help our patients have smiles that are as attractive as possible, we offer a number of cosmetic dentistry treatments. These include:
In-office teeth whitening for the fastest results
At-home teeth whitening to create a more beautiful smile in the comfort and convenience of home
Tooth-colored fillings to repair cavities
Porcelain veneers to create an entirely new smile that covers your own flawed smile
All-ceramic restorations to rebuild severely decayed or damaged teeth
General Dentistry
Prosthodontists are also dentists, so you can count on us for all of the general dentistry treatments you need for your family. We offer dental cleanings and exams, oral cancer screenings and gum disease therapy to help you maintain your smile and your oral health.
Sedation Dentistry
No matter what type of dental procedure you need, we have the kind of sedation dentistry necessary to help you overcome any level of anxiety or fear. Nitrous oxide, known as laughing gas, will leave you feeling calm and worry-free. Alternatively, IV sedation administered by an anesthesiologist provides a deeper level of relaxation.
Call Your Dallas Prosthodontist Today
If you would like to schedule an appointment at Dallas Esthetics, please contact us today. We look forward to keeping in touch via our blog and meeting you in the office!