Implant-Retained Dentures – Dallas, TX
A Fully Functional & Aesthetically Pleasing Smile
There are many reasons that our patients come to us asking about implant dentures in Dallas. Typically, it's because they're unhappy with their traditional dentures or are looking for a modern tooth-replacement solution that better fits their lifestyle. No matter what the reason, our team is always quick to recommend dental implants because they offer a variety of unique benefits that improve our patients' quality of life and boost their confidence. If you'd like to learn more about whether you would be a good candidate for implant-retained dentures, don't hesitate to contact our office to schedule a consultation with our experienced implant dentists today.
How Do Implant-Retained Dentures Work?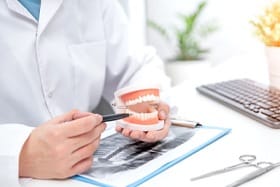 Implant-retained dentures are similar in structure and shape to traditional dentures, except they don't rely on natural suction and denture adhesive to stay in place. The artificial teeth are held securely in your mouth by being attached to anywhere from four to eight titanium posts that are fused with your jawbone, called implants. This unique foundation provides them with unbelievable stability, strength, and a completely natural feel, unlike traditional dentures. We typically recommend this procedure for patients who are missing an entire arch or all of their teeth and who are good candidates.
Am I A Candidate for Implant-Retained Dentures?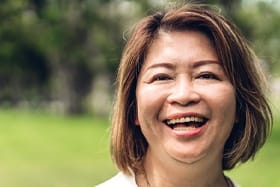 The first step of the implant-retained dentures procedure is to visit us for an initial consultation. During this appointment, our team will capture images of your mouth and conduct a thorough examination to learn whether implant-retained dentures will be a great restorative solution for your unique needs. Some factors that we take into consideration when determining whether a patient is a good candidate include:
Jawbone density
Dental health status
Routine oral hygiene
The Implant-Retained Dentures Procedure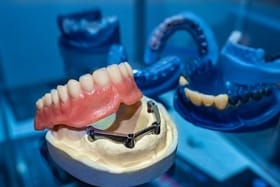 Once you determine that you would like to carry on with the procedure, we'll schedule your dental implant surgery. Based on your treatment plan, we will place four to eight dental implants below your gums to retain your dentures. The procedure is completely pain-free because we use a local anesthetic to numb your mouth before we begin. Following your surgery, you will undergo a lengthy healing period of a few months. Your implants will naturally fuse with your jawbone through a process called osseointegration, which is what allows your restorations to be so strong and durable.
Once your gums have healed from the surgery, we will attach metal connector pieces called abutments to the implants. These will hold your dentures in place. After taking impressions of your mouth to send to our dental laboratory, we'll receive your custom-crafted replacement teeth and call you in for your final appointment to place them.
Benefits Of Combining Dentures & Dental Implants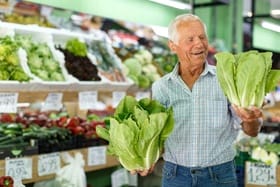 There are countless benefits of visiting your dentist in Dallas for implant dentures. Some of these advantages include:
Easy maintenance
Restored biting force
Long-lasting replacement solution
Natural-looking and feeling replacement teeth
Sturdy restorations that won't slip out of place
If you have any questions or are wondering whether dental implants are the right choice for you, don't hesitate to contact our office to schedule a consultation today. Our team will be more than happy to walk you through the process and make sure that you know everything necessary to make a well-informed and confident decision.